Halloween is coming up. Are you looking for some awesome contest ideas? We have compiled a list of our favorite Halloween-themed contests that are sure to get your community involved.
Whether you're hosting a costume contest or just want something spooky to do on October 31st, we've got the perfect contest idea for you! Check out these awesome ideas below and see which one sounds like it would be suitable for your audience.
Run your own giveaway!
Halloween Contest Ideas: 5 Ideas to Boost Your Business
Have you been looking for a cool contest to run with your blog audience? Here are some of our favorite ideas:
Halloween Hashtag Contest
Use hashtags in your holiday marketing campaigns to extend the reach of a contest and create an identity. It's also a brilliant idea for brands who want their campaign branding represented on social media by using unique tags during competitions!
Halloween hashtags are a creative and engaging way to promote your giveaway on social media. They can help you join trending topics, increase engagement with content by putting it in front of more people (mainly if used during the time where most users engage), categorize entries into different categories like all pictures taken for an Instagram photo contest – this will make searching easier because each category has its own hashtag!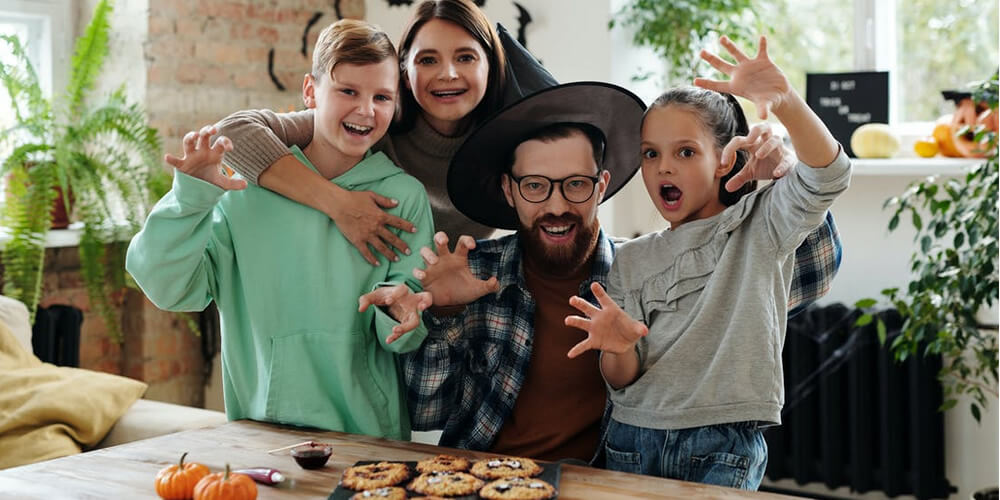 Have a Fun Photo Contest
Halloween is a time to get creative with your costume, and many photo contests tap into this visceral experience.
All you have to do now is come up with a frightening theme topic that is relevant to your product or service. From the aromatic smells of fall to scary touches in haunted houses - all you need for some spooky fun is on display!
Additionally, photo contests are a great way to collect user-generated content. It's a reliable and economical way to improve brand image and business visibility.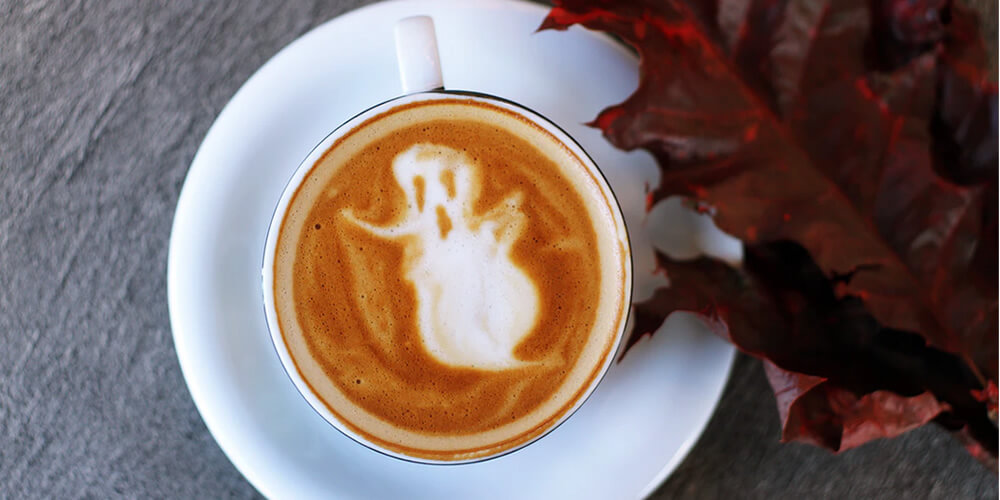 Creepily Delicious Halloween Recipe Contest
There's something about sharing your favorite recipes that people love. A photo contest where you submit pictures of the best Halloween treats will allow them to show off their creativity and stir up some lively discussion!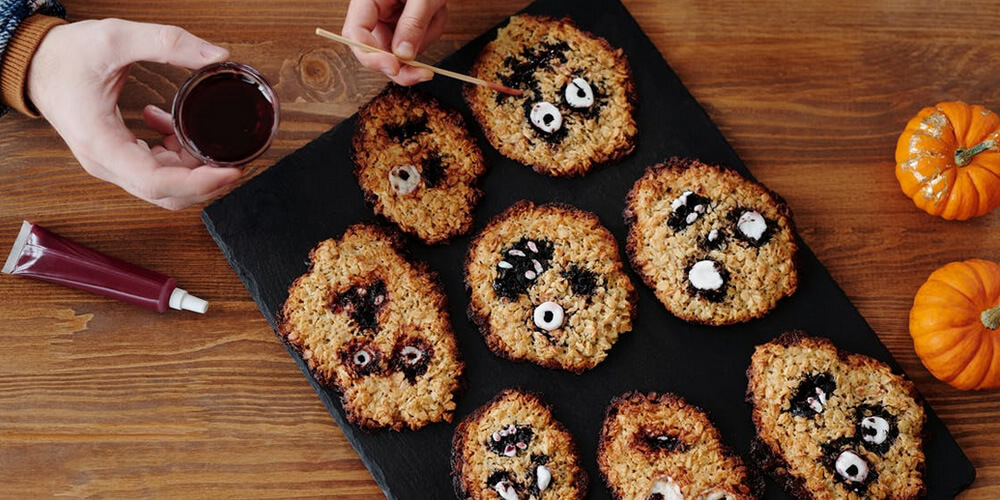 Pumpkin Carving Contest
Carving pumpkins is an easy choice for a Halloween competition on social media. If you give your fans a theme – ideally related to your brand - then that means they have ample material from which to create something unique (not taken from a Google or Instagram search).
This is a good idea considering we compete with other brands in an increasingly crowded creative content market. Entry numbers will be lower, but we're sure there'll still end up being some lovely pieces just waiting to be shared on your feed.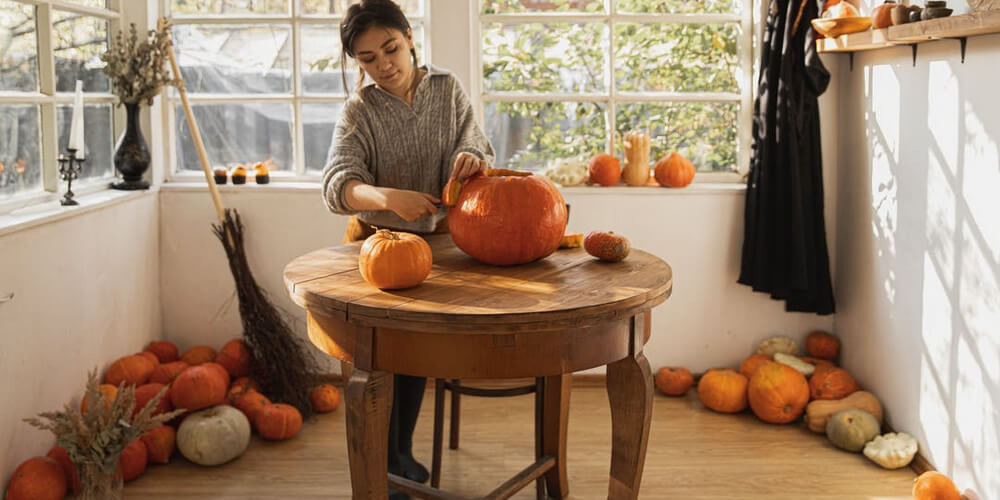 Halloween Costume Contest
This is an easy way to get people excited about dressing up in their costumes and having fun with friends this Halloween season.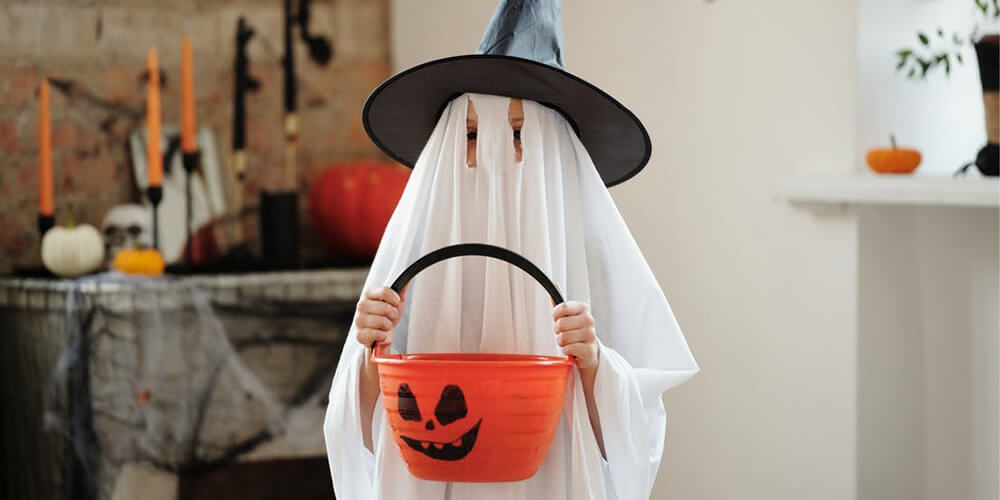 Prize Ideas for Halloween Contests
You have a great idea, but you need to ensure that the prize is worth people's time and will be something they're interested in.
There are many aspects that you need to consider when choosing the right prize for your promotion. When choosing an award for your contest, make sure it is linked to what your company does and what people will want.
Party setup
The most influential people on Halloween are party hosts. You can make their parties even more incredible by providing a prize for the winners, which will be a fantastic setup that they'll enjoy using and displaying proudly in their homes or clubs! Be creative here - think lights, decorations, maybe some candy too if you're feeling particularly generous - or anything else really?!
You may also want to throw in something unique like fog machines (so passersby get immersed right into your spooky ambiance).
Halloween costume
Every year, we search for the perfect outfit to put on and get ready in time for Halloween. This year your lucky winner will be prepared like never before! This means that you can give away a complete Halloween costume!
Vouchers and gift card
Giving out a gift card or voucher for your business is an easy and inexpensive way to promote yourself. It's a win-win because the prize winner can shop with you while also being excited about getting something they enjoy from one of their favorite companies!
Theater tickets
Theater tickets are a great prize idea for the Halloween giveaway. The winners can choose from various shows to go and enjoy themselves, like maybe seeing a horror movie on cinema screens!
Horror game on PC
Why not treat your winners to one of many pc horror games to stay in the spooky mood? No matter what you choose - blood-thirsty zombies or ghosts from another dimension- there will be no disappointments when it's time for some thrilling entertainment!
Summary
We hope you've enjoyed our list of Halloween contests and that it has given you some inspiration for your upcoming marketing campaign.
Remember that with Socialman's powerful software, you can create a customized giveaway in minutes without any design skills needed at all. This means that even if you don't have much time before Halloween arrives, there are still plenty of opportunities to host a killer giveaway this year.
Run your own giveaway!