Non-Fungible Tokens (NFTs) have transformed the art world and established a new market for digital assets. Yet, with the growing popularity of NFTs, standing out and getting your collection noticed by potential purchasers might be difficult. That is why, if you want to maximize the potential of your NFT collection and build attention and demand, you must promote it. This post will give you with a detailed guidance on how to effectively promote your NFT collection. We'll go over several promotion techniques, such as using social media, working with influencers, and attending NFT marketplaces and events. By the end of this article, you'll have a solid understanding of how to get your NFT collection in front of the right audience and drive engagement and sales. So, let's dive in and explore the best ways to promote your NFT collection in today's competitive marketplace.
Run your own giveaway!
1. Build a Webpage for Your NFT
Establishing a website to showcase your NFTs can help you keep track of your assets, communicate with other collectors, and establish your unique brand within the NFT community. To begin, select a website builder platform that meets your objectives and design choices. Several website builders provide templates and drag-and-drop capabilities to make it simple to create a professional-looking site without any coding knowledge. After you've decided on a platform, you can begin organizing your NFT collection by creating pages or galleries for each piece. You can include photographs or videos of your NFTs as well as details on their history, rarity, and current value. You may also want to include a blog or news section to keep your followers up-to-date on your latest acquisitions or insights on the NFT market. With a well-designed website and a carefully curated collection, you can establish yourself as a respected collector and thought leader in the world of NFTs.
2. Make Your Website Search Engine Friendly
If you have a website to display your NFT collection, you should optimize it for search engines. This can help your site rank higher in search results and attract more NFT-interested visitors. To begin, look up terms linked to NFTs and your particular collection. Employ a keyword research tool to uncover popular search terms and include them in the content and metadata of your website. Also, ensure that your website's URLs are descriptive and include important keywords. Rather than using a generic or descriptive URL. Employ page names and meta descriptions that are clear and simple and appropriately represent the information on each page. This will assist search engines in understanding the objective of your site and displaying it. Finally, make sure your website is mobile-friendly and loads quickly, as these are important factors in search engine rankings. By following these tips, you can improve the visibility of your website and attract more visitors to your NFT collection.
3. Provide Valuable Material Regarding Your NFTs
Blog entries, videos, podcasts, and social media posts are all examples of content. The idea is to generate entertaining, informative, and visually appealing material.
Consider accentuating the unique characteristics of each piece, such as its rarity, history, or artistic significance, when creating content about your NFTs. Tell us how you got each NFT and why it has a particular place in your collection. You can also share information on the larger NFT market, such as rising trends or notable sales.
Consider partnering with other NFT collectors, artists, and influencers in addition to developing your own content. This might assist you in reaching out to new audiences and developing your personal brand within the NFT community. You can also join online forums and groups dedicated to NFTs, where you can contribute your content and connect with others who share your interests. You may establish yourself as a respected figure in the NFT community and draw greater attention to your collection by creating high-quality writing on your NFTs.
4. Have an NFT Giveaway
Hosting an NFT giveaway is an excellent way to publicize your collection and create a community around it. You can generate buzz and excitement among potential buyers and draw more attention to your collection by offering an NFT as a prize. Giveaways are also a great way to communicate with your current community and thank them for their support.
One platform that can help you run an NFT giveaway is Socialman. It offers a comprehensive giveaway platform that allows you to create and manage giveaways across multiple social media channels, including Facebook, Instagram, and YouTube. With Socialman, you can easily set up your giveaway, customize the entry requirements, and track the results in real-time.
To run an NFT giveaway on Socialman, you will need to create an account and select the type of giveaway you want to run. Then, you can customize the entry requirements, such as following your social media accounts, retweeting a post, or sharing a link to your NFT collection. Once the giveaway is live, you can track the results and select a winner at the end of the giveaway period. Furthermore, Socialman provides advanced analytics and reporting features that enable you to measure the effectiveness of your campaigns and optimize your strategy for improved results.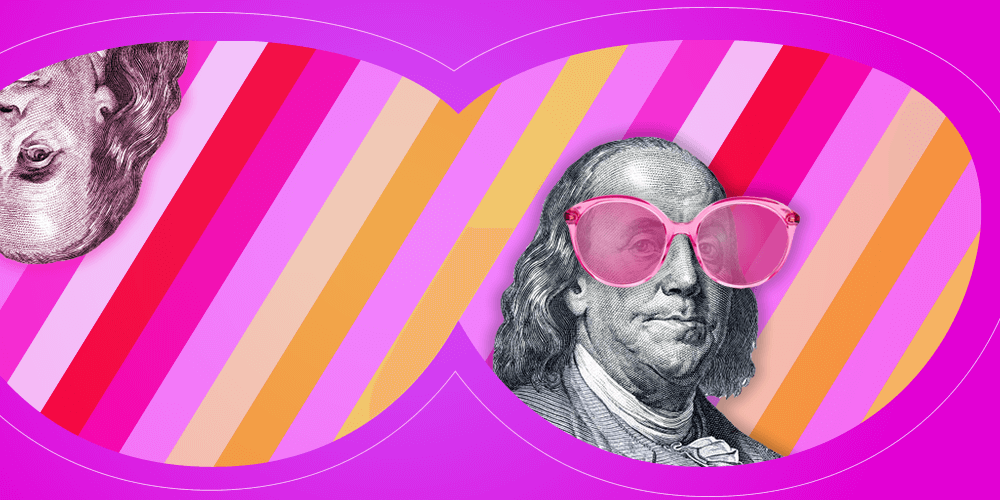 5. Increase Your NFT Audience through Social Media
Social media is a powerful tool for growing your NFT collection's audience. You can start by creating engaging content that showcases your artwork. The next step is to use popular platforms like Twitter, Instagram, and Discord to build a community around your NFT. Engage with the NFT community by participating in relevant discussions, sharing insights, and offering value. Consider collaborating with influencers, and utilizing trending hashtags to reach a wider audience and generate interest in your NFT.
Finally, run contests or giveaways to generate buzz and encourage user participation. With the assistance of Socialman, you can effectively leverage social media giveaways to gain an NFT audience, engage with your followers, and grow your business.
6. Inform Your Email Subscribers about New NFTs.
Informing your email subscribers about the release of new NFTs is an effective way to generate buzz and increase sales. A well-crafted email can pique your subscribers' interest and entice them to learn more about your latest offerings. Here are some pointers on how to write an effective email informing your subscribers about new NFTs:
To begin, make sure the subject line catches their attention. A subject line that clearly communicates the purpose of the email, such as "New NFTs Now Available," will entice recipients to open your email.
Secondly, keep the body of your email brief and to the point. Give a brief overview of your new NFTs, including information about the artwork and any relevant backstory. Include a call-to-action, such as a link to your website where subscribers can view and buy the NFTs.
Thirdly, ensure that your email is visually appealing. Include eye-catching images of the NFTs and highlight important details with bold font.
Finally, make your email more personal by addressing each subscriber by name. This personalizes the experience and makes them feel valued.
7. Create a High-Conversion NFT Landing Page
Creating a high-converting NFT landing page is critical for attracting and converting prospective customers. A well-designed landing page can effectively showcase your NFT collection while also communicating its unique value proposition and guiding visitors through the purchasing process. To make a high-converting NFT landing page, pay attention to the design, messaging, and user experience. The page should have high-quality images and clear, concise copy that communicates the benefits of your NFTs. It should also have a clear call-to-action that directs visitors to the purchase process, as well as simple navigation and checkout features. Furthermore, it is critical to optimize the landing page for search engines so that potential buyers can easily find your NFT collection. You can also use social proof, such as reviews and testimonials from satisfied customers, to help your visitors trust and credibility.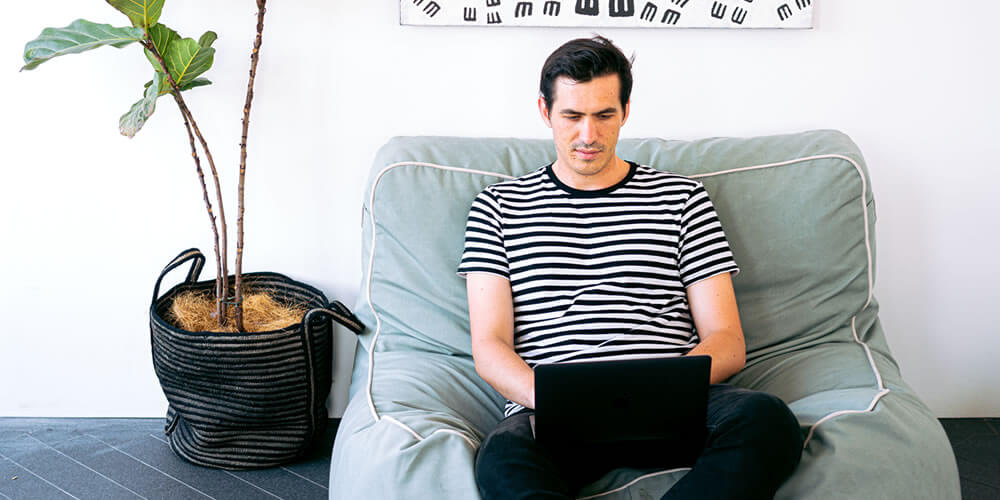 8. Use Push Notifications to Announce NFT Drops
Push notifications and email campaigns are just two of the many marketing strategies that NFT creators can use to promote their artwork and build their brand. While both approaches have their strengths and weaknesses, they are both effective tools for generating interest and excitement around NFT drops.
However, it's important to note that these marketing strategies are just a piece of the puzzle. To truly succeed in the NFT space, creators need to focus on building a strong brand and creating unique, high-quality NFTs that resonate with their audience. This means understanding what their target audience wants and needs, as well as staying up-to-date with the latest trends and developments in the industry.
In addition to push notifications and email campaigns, NFT creators can also leverage social media, influencer partnerships, and other marketing tactics to promote their work. The key is to have a comprehensive marketing plan that takes into account all of these different channels and strategies, and that is tailored to the creator's specific goals and objectives.
9. Make Your Collections Available on NFT Marketplaces
Listing your NFT collections on NFT marketplaces is an excellent way to broaden your reach and attract new customers. Platforms that allow creators to sell and trade their digital assets, including NFTs, are known as NFT marketplaces. By listing your collections on these marketplaces, you can reach out to a large and growing community of NFT collectors and enthusiasts while also increasing brand visibility. Furthermore, many NFT marketplaces provide a variety of promotional tools and services, such as featured listings and sponsored placements, that can help you increase exposure and sales for your collections. You can broaden your audience, connect with new buyers, and turn your NFT collection into a profitable and successful venture by listing your collections on NFT marketplaces.
10. Work with Other Artists
Collaborating with other artists and creators in the NFT space is an excellent way to broaden your reach and connect with new audiences. You can create one-of-a-kind NFT collections by collaborating with other artists. You can also organize joint events or exhibitions to showcase your work and pool your resources in order to reach a larger audience. Collaborating with other artists and creators in the NFT space can help you build your brand, expand your reach, and connect with new audiences. This may lead to future collaborations and opportunities, as well as allowing you to use their networks to introduce your work to a larger audience of NFT collectors and enthusiasts. You can promote your NFT art collection in innovative and exciting ways by leveraging the power of collaboration, which will help you stand out in the competitive NFT market.
Conclusion
Promoting an NFT collection necessitates a strategic approach that includes investing in high-quality NFTs, participating in auctions and drops, staying informed, and taking into account fractionalized NFTs. Investing in high-quality NFTs can help increase the value and demand for your collection, while participating in auctions and drops can help generate buzz and interest in your NFTs. Staying up to date on the latest NFT developments and trends can help you make informed decisions and stay ahead of the competition. While investing in NFT infrastructure can help promote innovation and growth in the NFT space, fractionalized NFTs can provide greater liquidity and diversification for investors. Finally, patience is required because NFTs are a new technology and it may take some time to build a successful and profitable NFT collection.
Run your own giveaway!