As you probably already heard, Microsoft decided to shut down its Mixer service. The announcement was made on June 22, 2020, leaving customers only one month to the final closing of the platform. All Mixer services will stop on July 22. The official statement says that Mixer is no longer able to compete with big players in the industry, namely Twitch. Well, sad news, we will miss Mixer:/
Run your own giveaway!
What does it mean?
What does it mean for our platform and customers? It means that all our Mixer actions will stop working on July 22, 2020.
If your giveaway uses any of our Mixer actions, consider the following:
- You can set up the giveaway end date to July 22 on the dashboard. The giveaway will end on July 22 with its current actions.
- If you wish the giveaway to continue after that day, the Mixer actions will not be available for participants. All other actions will continue to work.
What's next?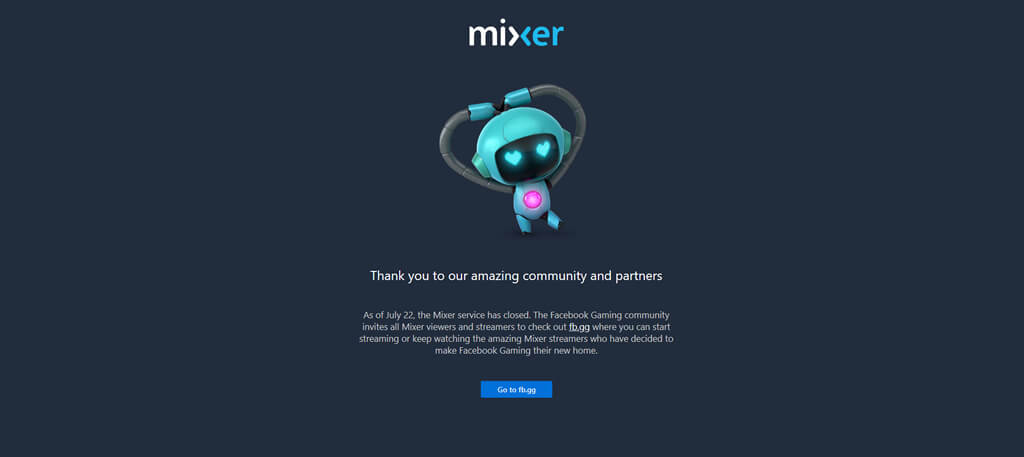 Many leading Mixer streamers are moving to its main competitor, Twitch. Some of the most well-known already did so. If you also decided to do it, we have some good news. You can use Twitch in Socialman the same way as you did with Mixer. You can grow your Twitch channel with Socialman, using actions tailored for Twitch like following and subscribing to the channel.
When closing Mixer, Microsoft decided to partner with the Facebook Gaming platform, moving existing Mixer customers to it. Here's another good information for you. We are in the midst of integrating the Facebook Gaming platform with Socialman, and it should be available in the incoming days. Sign up for our newsletter to be notified.


Run your own giveaway!