User-generated content is a popular trend in marketing today. What better way to engage your audience than by asking them for their input? The best user-generated content comes from contests, which can generate some creative ideas.
In this blog post, we will show you how to use contests as a tool to generate user-generated content that can be used on your website or social media channels!
Run your own giveaway!
What is user-generated content?
By 2020 businesses use UGC to promote their products as it is seen as a reliable and economical way to boost brand image and business visibility. Due to various new media and technology benefits like low cost and low entry barriers the internet is an easy platform to create and disseminate user-generated content and allows the dissemination.
To help us understand UGC more thoroughly, here are a few basic definitions:
User-generated content: The content is created by someone other than the brand or employees/officials of that brand. A non-paid endorsement.
User: The actual person who creates the UGC. This could be a customer, a fan, an employee, or anyone else with access to your brand's social media accounts (which in some cases these days could be open to anyone with an Internet connection).
Generated: The UGC is generated – created or originated – by the user. It doesn't have to be produced, only made possible by something the brand's done (such as a survey, contest, or sweepstakes.)
Content: Not just any kind of content, but user-generated content is any type of media created by a user related to the brand. This could be comments on social networks or other sites, photos taken at events sponsored by the brand, video reviews and commentary posted on YouTube or Vimeo (or anywhere else), written reviews on blogs or wikis, and so forth.
Benefits of UGC for your business
UGC can allow you to tap into new markets and talent pools of people that were not reached before.
User-generated contests are low-cost because they don't have to pay people or come up with complex creative ideas.
User-generated content contests can help you engage and grow your online community, increase user engagement with your brand content, and get user feedback on a product.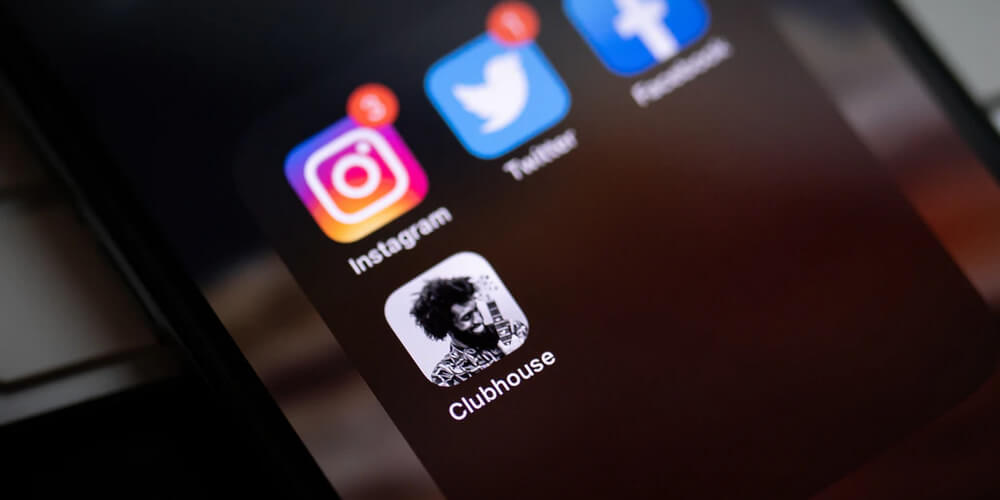 How do I run a user-generated content contest?
UGC is not only simpler than ever; It is also highly valued. People always have a desire to share with the whole world what things they're creating so brands offering contests rewarding them for just do so capture lots of attention.
If that's the most effective way for gaining immense user content then launching a UGC contest should be on your priority list. To put you on it here is all you need to know about running your own UGC campaign.
User-generated content contests are the most common user-generated content marketing technique.
But with the huge variety of UGC out there, it can be difficult to find the right approach for any given business and target audience. Fortunately, you can always use the help of software such as the giveaway app that will make the whole process easier for you.
In general, though, here are a few guidelines you can follow when considering how best to incorporate UGC into your social media marketing campaigns.
Make it fun
If your UGC contest will consist of users posting photos or videos to their social media accounts, try to keep the rules simple and make them easy for participants to follow. The key is that they should be fun! Users love contests and games, especially if they have a chance of winning something valuable.
Make it rewarding
Try to offer at least a small reward to your contest participants. This can be as simple as an entry in a draw for the winner's name to be listed on the "Wall of Fame" on your website or social media profile, or some sort of physical prizes such as an electronic device, gift cards, or even tickets to a special event. Whatever you offer, though, make sure it's easy to ship and has the potential to be useful or enjoyable for users.
Make it user-friendly
Let your contest participants know what sort of content you want them to create—photos or videos, a review, some other sort of submission—and how to submit it. The less complicated you can make the entry process and rules, the better! Also provide basic guidelines on what sort of content is acceptable and which is not.
Make it consistent
If your UGC contest will take place over several weeks or months, set a clear time limit for when the contest will end and how long you'll accept entries. Make sure you let your users know about this within an official announcement with a link to the full rules of the contest, so there's no confusion.
Make it interactive
If appropriate, allow users to comment on others' submissions and interact with other participants. You can also ask them to share the contest on their social networks, which is a great way to attract new users' attention to the brand.
Make it well-promoted
The more widely you promote the contest, the better your chances are of attracting higher-quality entries. This includes tweets, Facebook posts, and blog posts on your website. You can also include announcements within the official rules of your contest to let users know how they can spread the word about your brand's contests through their social networks.
Make it visual
If you have a video-centric contest or another form of user-generated content that involves video, take advantage of the high-quality images that can be produced with video. If you're looking to attract attention from major media outlets, consider experimenting on their platforms as well. They often offer contests or other types of UGC opportunities through social networks such as Facebook and Twitter.
Make it timely
If there's a newsworthy event or announcement you need to make, try to time the contest around that event. For example, if you have an annual sales conference and are planning on announcing some new products at the conference, you might hold a UGC contest based on this information and ask participants to submit suggestions for the best names for your new products.
Make it interactive
If appropriate, allow users to comment on others' submissions and interact with other participants. You can also ask them to share the contest on their social networks, which is a great way to attract new users' attention to the brand.
Make your content irresistible
Don't be afraid of asking users to submit anything and everything they can think of. The more variety you offer, the more likely your users will find something they're interested in and willing to work on.
Let them know how it helps others
Your UGC contest doesn't have to be all about you; make sure that your participants are also aware that their work is contributing to a cause or community effort. For example, you could run a Facebook contest in the lead-up to an annual charity event that encourages participants to submit photos of themselves helping others.
Be unique
As with any other type of marketing campaign, there's nothing wrong with repetition, but if your contest is going to become a regular feature of your marketing strategy, consider coming up with new ideas and new ways to present UGC contests.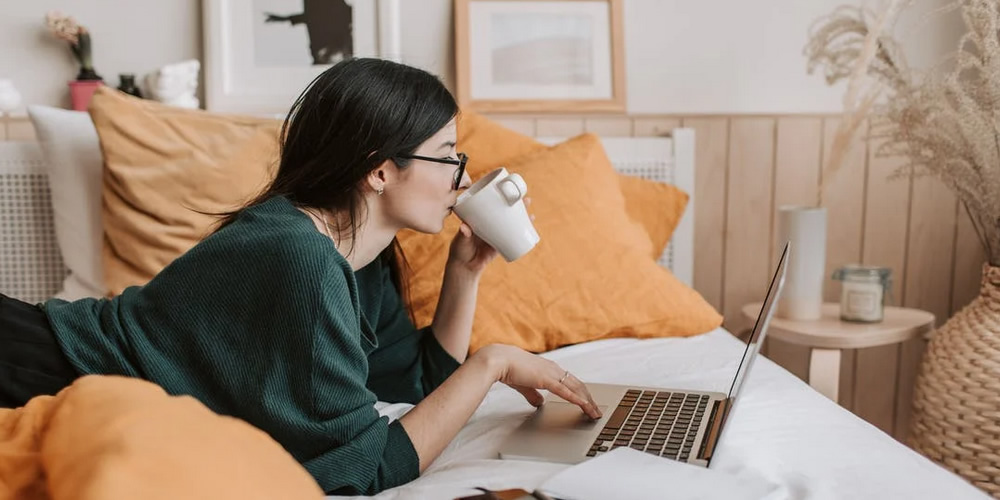 How do I collect user-generated content via contests?
In short, customer-generated content enables an organization to promote original content and reach large audiences more easily.
When there is an effective marketing strategy that allows you to communicate directly with customers these User-generated content contests are the way to go.
Users can win the contest by submitting or tweeting original content that encourages an expanding audience on social media.
UGC contest ideas:
Best Costume – To promote a Halloween event or theme party, ask your customers to forward you pictures of their costumes and hold a contest for the best one. You can then share these photos across social media and tag anyone who appears in them. Make sure to announce both the winner and runner-up as well.
Best Advice – If your company offers special expertise or a one-on-one relationship with customers, give away prizes for the best tip you receive in this area. For instance, if your business specializes in home decorating and architecture, ask for ideas about how to decorate an attic or redesign a basement. Display photos of the rooms or homes submitted and pick a winner from these.
Customer Photos – Hold a contest for the best pictures customers have taken of your products in use or while on vacation. Invite them to share their photos on social media, tag your business, and then post the photos featured on your own site. Make sure you give entrants enough time to submit photos and show them off on social media.
Top 10 List – Hold a contest that asks customers to pick their favorite in categories including best product, worst customer service experience, or most anticipated event. This is ideal if your business offers a wide variety of products or services as you can award prizes for first place through tenth place winners. Once you've come up with your list of top ten contenders, ask customers to participate in a vote for their favorites. Then choose the winners and promote them across social media.
Charitable Contests – If your business operates under a set of values that includes community involvement or concern for the environment, organize a contest in which customers can share their ideas about charitable projects you could support. You may find that the response is greater than you imagine, as your customers are already interested in helping out.
Conclusion
This blog post has shown you how to use contests as a tool for generating user-generated content. What better way is there to engage your audience than by asking them for their input? The best user-generated content comes from the most creative ideas, and these can be generated with a simple contest!
To get started on creating your own campaign, check out the trial version of Socialman - it's free!
Run your own giveaway!