With this documentation, you'll be able to see the actions we support on Instagram.
Sign in with Instagram
To participate, users must first sign in to their Instagram account. As a result, you will get the participant's basic information, such as their email address, name, and a link to their Instagram page.

Visit on Instagram
This will be followed by a visit to your Instagram page. Simply paste the Instagram URL you want them to view. You'll also need the Profile name and action Description when listing it.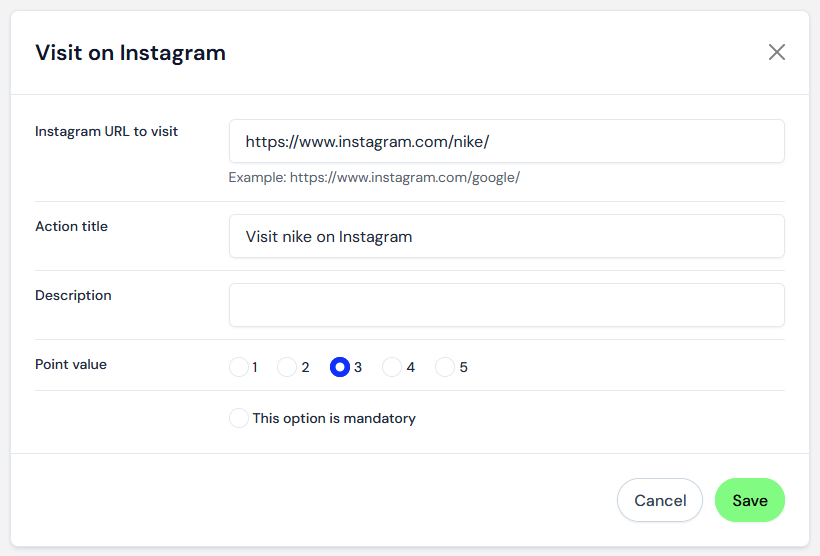 View photo on Instagram
The next step is to view a photo or video that has been posted on your Instagram page. The Instagram comments interface will be displayed below the photo with this action type. For a greater social impact, you can encourage viewers to leave a comment.
This action will require you to enter a Photo or video URL, Photo or video name, and Description.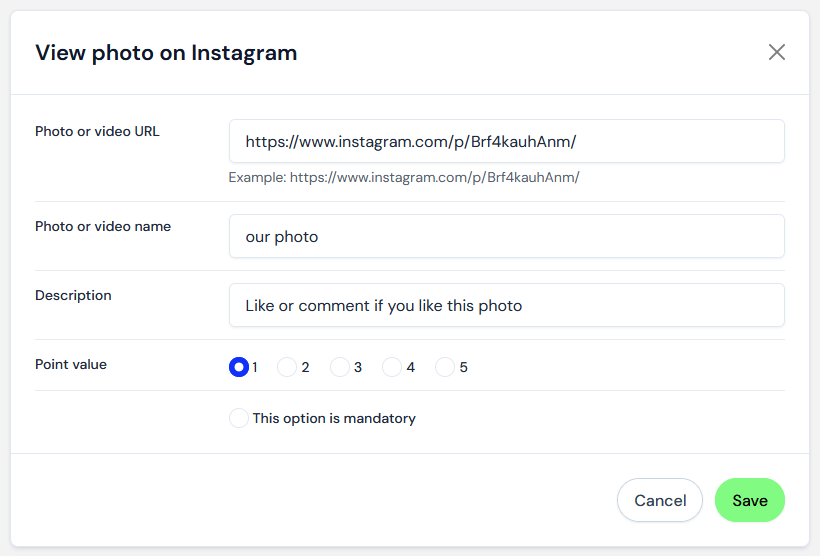 Select a photo from your Instagram
The uploaded media can later be used for competition purposes, e.g. to select a winner. This type of post is perfect for increasing engagement on your Instagram profile.
After clicking on this action, the user will see a list of their last Instagram posts. If you put a Hashtag, we'll look for it in their recent posts and show you the filtered images in the list. The user will then be able to choose which one he would like to submit.