With this documentation, you'll be able to see the actions we support on Twitch.
Sign in with Twitch
Socialman supports the ability to log into Twitch as an action type.
This means you can open a contest for any Twitch user. Just add it as an action type and they'll get a point when they log in with Twitch.

Follow on Twitch
This action type gives you the possibility to follow any user on Twitch.
All you have to do is enter the User to follow, and Socialman will automatically follow the user after being authenticated by the widget.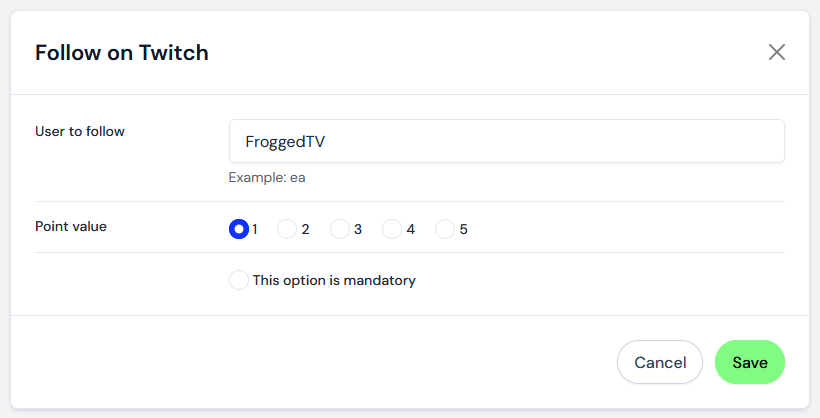 Subscribe on Twitch
Socialman also supports the ability to subscribe to any channel on Twitch. This action helps in increasing your channel's subscriber base by organizing giveaways.