With this documentation, you'll be able to see the actions we support on YouTube.
Watch a Video
Socialman supports the ability to ask users to view a video hosted on YouTube. You must copy-paste in the video ID when defining this action. The video will be embedded in the widget.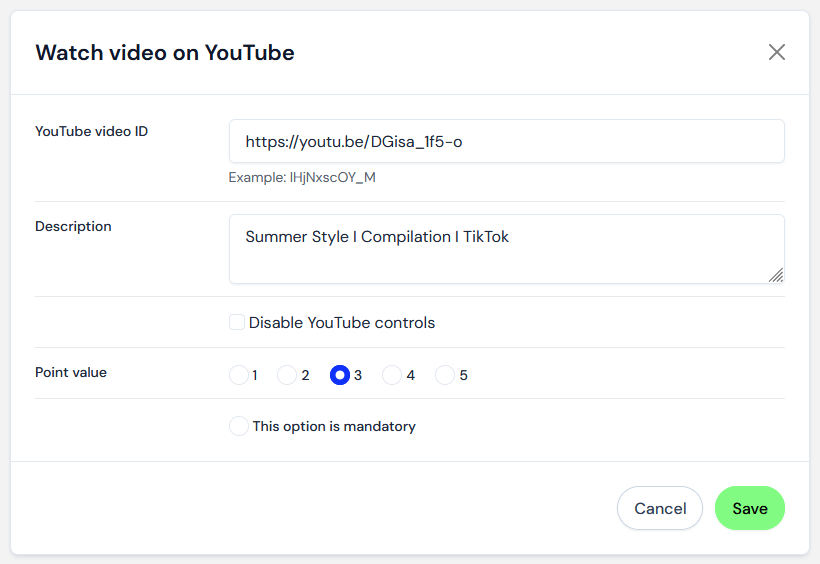 Subscribe on YouTube
Socialman also supports the ability to subscribe to any channel on YouTube. This action helps in increasing your channel's subscriber base by organizing giveaways.