With this documentation, you'll be able to see the actions we support on Telegram.
Sign in with Telegram
Use the Telegram sign in action type to allow a user to authenticate and perform actions in Socialman using their Telegram account. Using it, you will get the user's Telegram profile info: username and profile URL.

View on Telegram
With the view on Telegram action, you'll be able to display a specific post (message) from Telegram. The post should be public to be shown in the widget.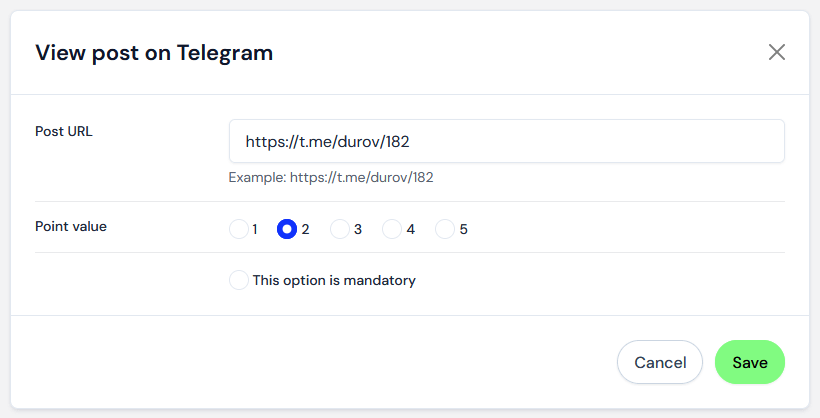 Join a group on Telegram
You may ask a user to join a certain group or channel or Telegram. This feature will allow you to gain new members to your group.