If you're familiar with the world of gaming, you've probably already noticed how often you find various contests, giveaways or sweepstakes there. Reddit has tons of gaming-related contests each day and even a special subreddit (well… perhaps even more than one) related solely to gaming giveaways. The hashtags #gaminggiveaway or #pcgiveaway are very popular on Instagram and Twitter. But there are even more, much more gaming-related contests and raffles listed on Twitch and Discord every day.
Why? Why are they so ubiquitous and why is this form of promotion so popular among gamers?
Run your own giveaway!
Giveaways for Gaming
First and foremost: the gaming community is a true community. The idea of community in social media nowadays tends to be highly exaggerated. In fact on many platforms that 'community' is just a group of people who more or less accidentally follow some brand or person. Both brands, as well as platforms themselves, struggle to build communities by publishing content or offering new features designed especially for increasing engagement. Some of them work but a lot of them do not.
But the gaming world is different.
Gamers, despite the old-fashioned stereotypes of a lonesome geek spending the whole night only with his PC and earphones, build very open and active communities. And yes, they love to stay in contact with others and share their successes, failures, and emotions. Still in doubt about that? The incredible success and rise of platforms like Twitch and Discord are a part of this story. Shortly after becoming well-known among gamers, their popularity skyrocketed.
Maintaining contact with your community is important. For more professional players, or even for those who just want to be better gamers, showing a sort of attention, respect, or even love to others is an important thing.
This is where the giveaway helps. There is no doubt that this is one of the ways in which, first and foremost, the community communicates. In a form of a raffle game, you can give something to the others. And it's not that about luring people with contests to get more followers, however, it also helps to achieve it. It's much more: rewarding or giving something to your gaming friends across the globe.
Giveaways on Gaming Platforms
In a variety of gaming promotions on the market, you will find the ones that are organized by huge gaming platforms. Steam platform usually offers a large collection of free games, and for many players, it is a good way to get and try a game they wish. Also, Epic Games gives away several titles every week. Other platforms, like Amazon's Prime Gaming, add some free titles to their membership service each month.
Some of the platforms, however, offer these free games to use for a limited time. So it is not the best way if you want to enjoy the game you like forever.
Giveaways for Steam Games
These official channels are not the only way to get or win free games on one of these platforms. Luckily, there are many much more ways to win free games on Steam or PlayStation. A lot of others, from streamers to gaming-related websites, or even gaming studios organize sweepstakes or contests of games on Steam or other retailers.
You can even organize this kind of promotion yourself. With a help of our simple tool now you are able to run your own game giveaways on Steam. This can be a perfect way to create a buzz around your gaming project for example an indie game, or special events like giving away early access for a playable alpha, or open beta.
Gaming Giveaway Prizes
Apart from the community factor, there's obviously some other reason for gaming giveaways' popularity: the prizes.
In the gaming industry, there is a lot of undoubtfully great stuff to receive as a reward in the contest. Wherever you are hunting for a new game, some cool merch or you are going to run a giveaway itself: below, we have combined 10+ giveaway prizes that are the best choice for a gaming contest.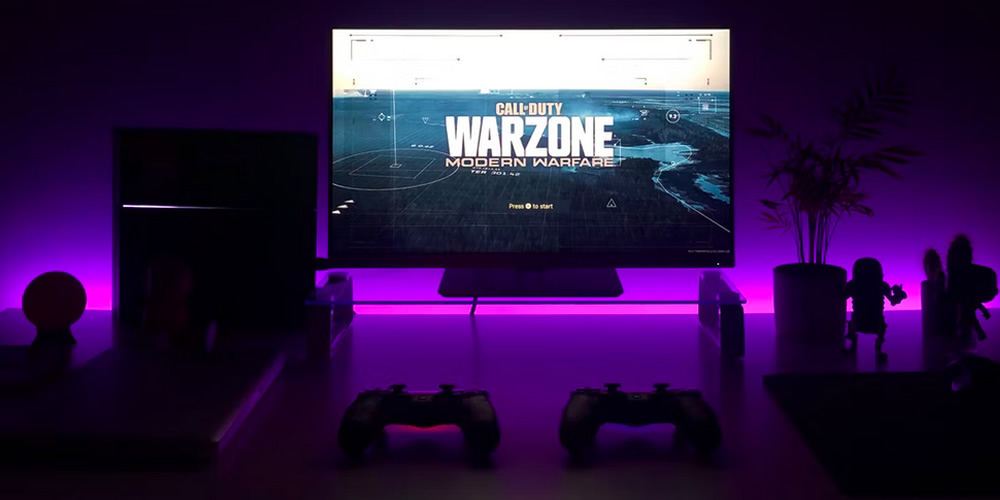 Cash, Coupon Codes, and Gift Cards
Gift cards (Steam gift cards and others)
Gift cards to gaming retail stores like the Steam platform and Playstation store are probably the most popular prize you can find in the gaming contest. If you want to give them away to your contest participants it's perhaps the best choice to use without breaking the bank.
For both winners and giveaway hosts, this prize is extremely flexible. You don't have to think about the specific game as a reward: A gift card is attractive due to its flexibility. When you win it, you decide what to spend it for. A host is also a perfect choice it can be bought and delivered to a winner within seconds via email.
In-game money
In-game money is a perfect prize for those playing a specific game: especially in a muli player free-to-play games. These games do not require the purchase of the game itself to play, but if you want to stand out from the crowd of (sometimes) millions of players, you usually need to pay for some extras, e.g skins. You can earn money in the game sometimes, but if you want to move faster, you need some fuel.
In-game currency can be bought and then given as a giveaway prize directly or in the form of exchangeable currency. Among the first ones are Robux (Roblox), and V-Bucks (Fortnite), whereas the other type represents Genshin Impact's Genesis Crystals (premium currency used in the game that can be used to redeem Primogems).
Accounts and In-game Items
Skins and in-game items
Along with in-game currency also other in-game items can be used as gaming contest prizes. Their advantages are similar to the above but more limited in their functionality. Particularly popular are skins for CS:GO (Counter-Strike Global Offence) game. Some of them are very pricey!
Premium accounts
Although not all games allow this, sometimes even the whole premium type account can be given to another person, and thus, also used as a gaming contest prize. This refers to the Mojang's Minecraft Premium Account, for example, a perfect gift for block lovers.
Gaming Gear Prizes
Well. We jumped into the gaming gear stuff. The good news is that your creativity has no limits. But, if you want to organize the giveaway yourself, there's also the other side: your budget also has no limits:)
Gaming mousepads and keyboards
Gaming mousepads and keyboards are perfect and (quite) affordable raffle prizes for PC gaming lovers. With a variety of choices for both and a relatively low price, this can be one of the most popular gaming gear prizes. Especially since this kind of gear tends to damage itself from time to time. So, for an average gamer, it is always practical.
Gaming headphones
For those who stream or who want to become streamers (#smallstreamers hashtag!) as well as for almost every gamer, the headphone is also an excellent contest prize. Good headphones play an important role in transforming your gaming and streaming into a more immersive experience.
Gaming consoles
The gaming console is a type of prize that definitely draws a lot of attention. It's expensive, very attractive, and certainly draws a lot of attention. Especially, when the new version of the console has just been released on the market.
PC gaming setups
Here your creativity has no limits. You can win (or give away) a complete gaming set, or some specific PC components. Among the last ones for example graphics cards that play important role in gaming performance and can be a perfect prize.
If you are a giveaway host remember that PC gaming stuff can be extremely pricey even if you don't offer the complete gaming sets. Some PC components can also be very expensive. Also, consider that the prize must be delivered, and limit your giveaway geographical location if you don't want to pay a fortune for delivering it at the end of the world.
You can enrich the setup with other great gaming products like smart lights. Also, Sky Lite's rainbow nebula clouds and laser stars, which build a truly immersive gaming experience, should be considered a gift.
Gaming-related Gadgets
Branded goods (hats, caps, t-shirts, and hoodies)
For those interested in spreading the news about their brand (a streamer, a game, or a gaming studio) it's worth considering creating branded merch and using it as a contest prize. Clothes with your logo on them, like hats, caps, t-shirts, and hoodies not only make your fans remember your brand but also help to build brand awareness among the others.
Especially when people wear clothes in your logo at the gaming events like gaming conns, and esports tournaments. The more buzz about your brand the better.
Other gadgets
There are plenty of other gadgets you can use as a prize. Gaming can be sometimes stressful. It is an exciting activity, but it can also cause chronic hand or wrist pain. To release the tension stress balls are perfect.
You can consider creating a whole set of branded gadgets set and send it in a form of drawstring bags to your winners. A bag can also contain other physical products and even printed gift cards.
Gaming Giveaway Ideas
Do you want to know how to run a successful gaming giveaway?
Running an online contest is a perfect method to increase your social media following, grow your Twitch profile, create your gaming brand awareness or generate more downloads of your game on Steam. The whole process may appear difficult, but it is not. You just need to follow some simple rules.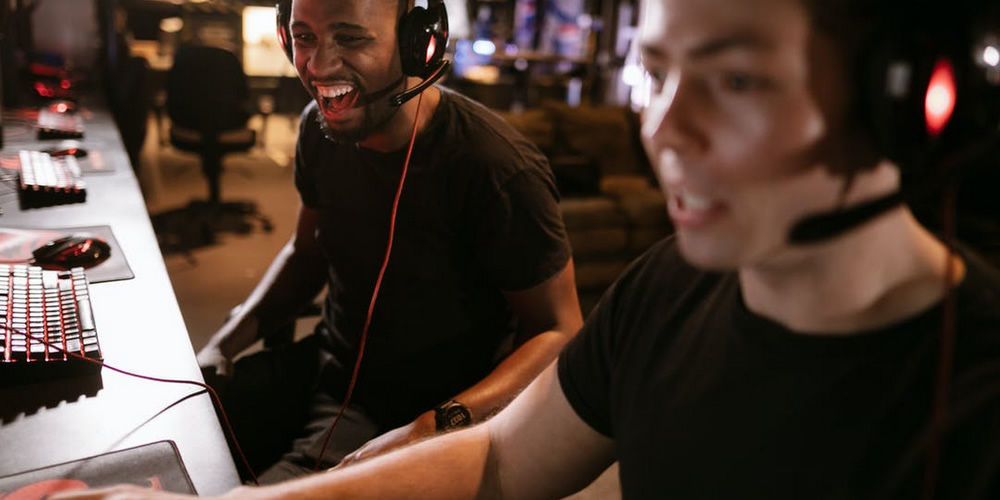 Plan and schedule your contest
There is always a good approach: to plan and set a goal before starting an online contest. If you already have many social media platforms followers then doing the contest for rewarding them will work.
You should also think about the giveaway schedule: when to start, and how long should it last. Setting the giveaway time longer than one month is usually not recommended, because most of its participants will probably completely forget about the promotion they entered before the draw date. We suggest setting up the giveaway time between one day and two weeks.
Pick an attractive prize
As mentioned, the relevant and attractive prize is a part of your giveaway success. Do not ignore it as most likely people won't enter your contest if the prize is not attractive enough. You can choose among the ideas we listed above or find even more prize ideas that generally work for online contests.
Remember that a high-quality grand prize will generate more buzz and viral impact even if the chance of winning it is relatively small. Usually giving away one grand prize for one winner is much more appealing than offering a lot of small prizes for more winners, at the same cost.
Use the Socialman giveaway maker
While the correct contest software, like Socialman the whole process of running a contest, including all the technical details, is very straightforward.
Socialman giveaway app provides the giveaway widget, where your giveaway participants can enter your contest and earn points for completing small tasks. These tasks are completed (and verified) directly on social media and can include more than fifty different action types. Among the most popular ones that suit perfectly for the gaming-related giveaways are: following your channel on Twitch, Youtube, or Instagram, joining your Discord server, or playing your game for a certain time on Steam. With all the major gaming-related social platforms integrated (Twitch, Discord, Steam, and Reddit) you can have all the tools you need in one place.
The giveaway maker also does the winner draw for you, with random or manual winner selection, and that's why al the process is very easy. Also, the app has no limits, you are not limited with the number of participants, winners, prizes, or actions.
Make it viral
Promoting your content is crucial. Even with an outstanding grand prize worth thousands of dollars you still need to let people know what you are doing. Here, the giveaway listing sites may be useful for you, along with Reddit, but first and foremost you should use your existing social media channels. One of the simplest ways is to share it on social media platforms like Twitch, Discord, Instagram, and Twitter.
Going further, a smart promoting plan should always consider your giveaway becoming viral. This will definitely expand your audience and produce more leads. To achieve this you should try to use Socialman's viral share option, which gives extra entries for all the participants who share the contest with their friends.
Conclusion
Due to large community integration, giveaways, contests, and sweepstakes play an important role in the marketing in the gaming industry. Now when you know the key basics, why not run the contest yourself. I bet it will bring you the success you deserve.
Run your own giveaway!