Have you been wondering how to reach a large number of users by communicating with them about your product or service? Or maybe you already own a Telegram channel and want to reach a border audience.
This article is for you. We will explain some important things about Telegram and explain how to create and run an effective promotion on the platform by doing a giveaway.
This article will cover the following topics:
What is Telegram?
Why is Telegram so Popular?
What are Telegram Giveaways?
How to do the Giveaway on Telegram
Run your own giveaway!
What is Telegram?
Telegram is an instant messaging service.
It is an application for user communication, similar to Facebook Messenger and Whatsapp.
The beginnings of the telegram go back to the VK (VKontakte) application, which is extremely popular in the Russian-speaking universe. But it is currently completely independent and has nothing to do with that platform anymore.
The founder of Telegram was Pavel Durov, who had previously created VK, the number one social platform in Russia. The popularity of VK, however, caused the Russian authorities to become interested in it, striving in a more or less hidden way to take control of the company.
The situation became tense with the outbreak of the Russian-Ukrainian war in 2014. Durov, defending his independence, finally left the company, which is now largely controlled by the Russian government. He left for Berlin where he set up the Telegram platform.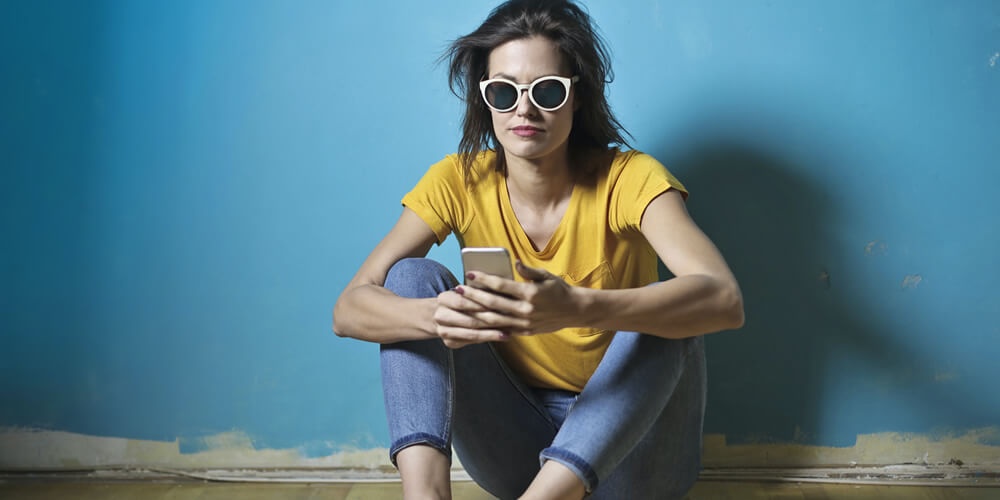 Why is Telegram so Popular?
Currently, Telegram has more than 550 million active users all over the world.
The beginnings of Telegram influenced his further path. The application has become extremely popular thanks to its focus on privacy, ads-free policy, and advanced technological solutions.
One of the most important things was the ability to create a huge group of users. Imagine that your message could reach 200 thousand of people simultaneously. That's how many users can join pro-level groups (called supergroups) on Telegram. For further comparison, the Whatsapp group can count up to 1024 people, and Facebook Messenger only 250.
This is one of the key factors for using Telegram as a promotion tool. This feature has been used by many companies and brands seeking huge audience growth. Especially with the rise of web 3 blockchain-based applications and platforms. Almost every crypto company builds its community by promoting itself through Telegram groups.
But actually Telegram and web 3 have much more in common. Focusing on privacy, and the independent and self-governing spirit of the platform are common values for both.
What are Telegram Giveaways?
Telegram giveaway is a raffle contest run on the platform for its users.
With its ability to build large community growth Telegram is a perfect place for running a giveaway.
Doing a giveaway on Telegram has two main advantages:
First, incentivizing your existing group members by rewarding them not only maintains the community but also is a perfect way to create engagement. It adds an additional value to your marketing strategy on Telegram.
Second, the contest lures new members, making them eager to join groups or communities. In other words, it is a perfect way to convert the contestants into new fans or even customers. In short: it is a lead-generation tool.
Crypto Airdrops on Telegram
Both advantages of running a raffle contest on Telegram have been recently noted especially by the cryptocurrency and NFT industries.
Crypto airdrops are very popular on the platform, offering new clients small amounts of usually new or emerging virtual currency sent directly to their wallets. Among several types of airdrops on the web, at least two can be done using a giveaway:
raffle airdrops: people gets rewarded just for joining the contest, no further task is required to be drawn,
bounty airdrops: people are rewarded for doing small tasks on social media (for example joining a group on Telegram, or following the project or company on Twitter)
Airdrops are fast and cost-effective so they are used vastly by cryptocurrency startups, allowing them to gain significant popularity in a short time.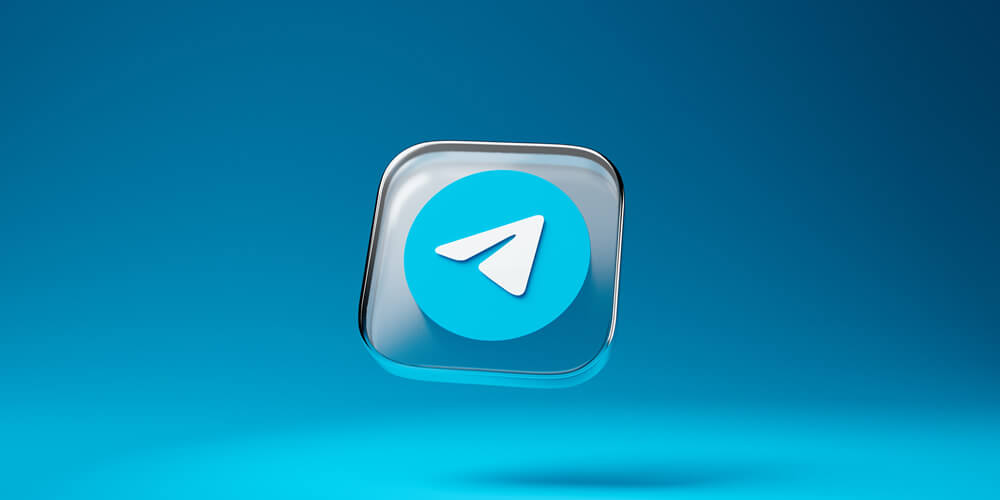 How to Do a Giveaway on Telegram
The best way to run the raffle, giveaway, or sweepstake on Telegram is to use the Socialman app. Socialman is a contest maker software for running giveaways on multiple social media channels, including Telegram.
Plan Your Strategy
Like every marketing task, an effective and successful online contest on Telegram requires a strategy. Do your homework first, knowing your current or potential audience, their needs, and points of interest.
Preparing for the contest requires suffering a good and relevant prize that will attract your users so don't ignore it. If you are not sure what you are going to give away check out our list of best giveaway prize ideas. You will definitely grab some ideas for yourself.
Scheduling your giveaway is also an important factor. Pick the right time for launching the giveaway and the winner draw. These moments are the most important and draw attention so chose the time that fits with your audience's activity on Telegram.
Create a Telegram Giveaway
Creating your Telegram contest with Socialman giveaway maker is easy.
Telegram integration is built into the Socialman app which offers instant integration with the messaging service. All the actions performed on the app are synchronized and verified on Telegram in a real-time.
The app delivers your content in a simple widget that can be embedded on almost every website, or accessed directly on a customizable giveaway landing page.
Socialman offers three types of actions that can be run on Telegram.
Sign in with Telegram
Using this action in the contest gives you access to some basic information about the user, like his Telegram account link or username. You can use this data for further communication with the person. In the case of selecting winners, you can communicate with them directly via Telegram message.

View on Telegram
With the 'view on Telegram' action, you are able to show a post from your Telegram channel in the widget. To do it you just have to copy your post URL and paste it into the action configuration in the dashboard.
The post will be rendered in the Socialman giveaway, exactly in the way it displays on the Telegram feed. The pro is that you don't have to redirect users to Telegram to show them the content from the platform. It is very useful especially when you combine Telegram actions with other social media, like Facebook, Instagram, or Twitter.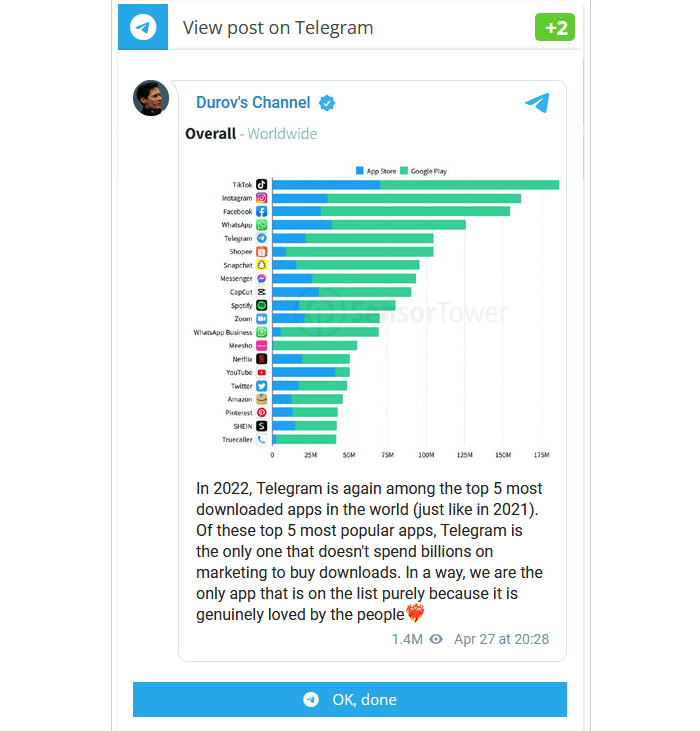 Join a Telegram Group
This is definitely the best option for your contest. Using this Socialman feature not only links you with new Telegram users but also builds your group audience by gaining new members.
The setup of this action is pretty straightforward. All you need is your group name and its URL. Telegram does not require any special invitation URLs for joining a community, like other apps.
You are free to use multiple groups in your contest just adding the next actions for other groups.
Once completed, the user becomes a member of your group on Telegram. From now on you can communicate product updates, brand news, or promotions with him.

Cross-promote on Social Media Platforms
Don't forget that Socialman is a multiplatform tool. You are not limited to any platform or profiles in the particular giveaway.
Your Telegram contest can be combined with promotion on other social media channels in the same giveaway widget. You can include Facebook, Twitter, YouTube, Instagram, TikTok, Twitch, Discord, and many more.
You are not limited to using multiple accounts or domains either. If you want to run a contest with partner companies, brands, or friends, no problem. You can run a sweepstake or raffle using various accounts and profiles.
Reach Behind the Limits
Also, the Socialman platform has no limits regarding the number of contestants (yes, it applies even to the free, Basic plan!). This suits well for Telegram contests which tend to be designed for a huge impact and broad audience. If you (almost) don't have a limit for your Telegram supergroups why should you worry about the limits in your Telegram giveaways?
Promote it!
An online contest is a tool for promoting you your brand or company but it should be also promoted itself.
There are many ways for promoting the contest. First and foremost you should promote it via the Telegram platform. Try to reach your communities or members of your group via messages announcing the sweepstake. They should be interesting enough so people do not miss them on their channels; using graphics and emojis is a must.
You should not miss the opportunity to post your giveaway outside of the platform. If you have other social profiles use them for spreading the news about the contest you are running.
Moreover, you can consider posting information on websites to promote giveaways, especially since there are many of them where you can do it for free.
Final Thoughts
Telegram is a powerful promotion and community-building tool. A platform not to be missed in today's digital marketing. With the boom of web 3, focused on privacy, independence, and security, Telegram has proven its ability to serve as the trusted communication software for millions of users.
Building your brand's presence on Telegram, and maintaining and growing your audience's engagement requires a well-planned marketing strategy. The strategy can be developed and achieved with a help of online giveaways.
But don't forget that your Telegram contest can be linked with promotion on other social media platforms. This way you will not only get the most out of your Telegram giveaway but also build your brand's success in multiple fields.
Run your own giveaway!